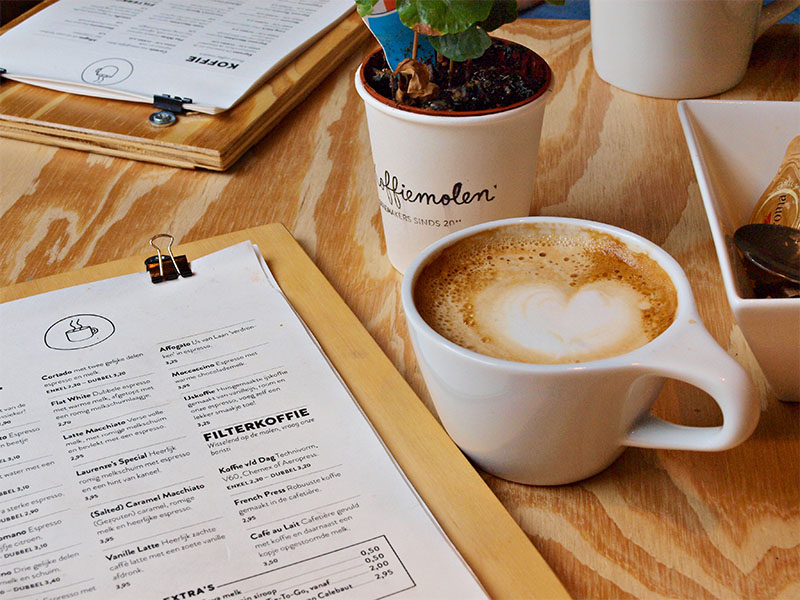 Koffieliefhebbers opgelet voor een lekker kopje koffie moet je bij espressobar en lunchroom De Koffiemolen in Alkmaar zijn. Van espresso of cappuccino tot heerlijke filterkoffie.  Ook kun je hier terecht voor een heerlijke lunch met vers belegde broodje, salades en tosti's. Benieuwd naar De Koffiemolen? Lees dan vooral snel verder!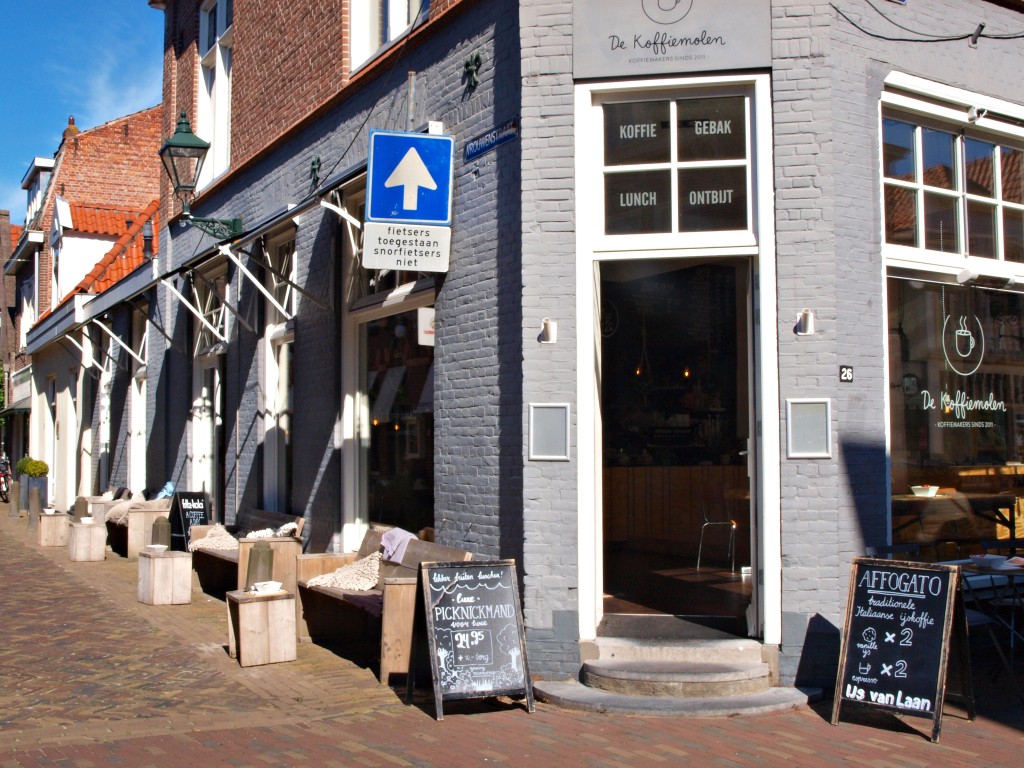 Bij de Koffiemolen draait het om goede koffie. De koffie wordt op ambachtelijke wijze gezet door ervaren baristi. Je kunt genieten van diverse heerlijke koffiespecialiteiten. Dit in combinatie met een rustige sfeer en een speels en eigentijds interieur.
De koffiemolen is meer dan alleen een koffiebar. Met een gevarieerd, maar bescheiden menu kun je terecht voor een lekker ontbijt, lunch of een heerlijke gebakje tussendoor. Met een verse smoothie of sapje maak je je maaltijd compleet. Kun je toch niet kiezen? Ga dan voor de proeverij. Een lekker lunchgerecht samengesteld uit drie broodjes van de kaart.
Nice to know
En er is meer! Wil jij zelf ook zo'n heerlijk kopje koffie leren zetten, dan kun je ook hiervoor bij de Koffiemolen terecht. In de avonduren worden er koffie-  en latte artworkshops gegeven. Wel even reserveren vooraf
Good to know
De Koffiemolen bevindt zich op het Ritsevoort 26 in Alkmaar en is doordeweeks dagelijks geopend vanaf 8.00, op zaterdag vanaf 9.00 en op zondag vanaf 12.00.
Was jij al bekend met espressobar De Koffiemolen?
Dit artikel is geschreven door Demi Hageman van De Kookfabriek!
Bron beeld: The Daily Dutchy – Demi Hageman
© 2016 The Daily Dutchy Tekst en Fotografie - All rights reserved